iGaming / Esports
·
Remote, Asia
Marketing Executive Job - iGaming - Remote
Location: Remote

About the Hiring Company:

An exciting multi-function marketing role in fast growing global digital platform services company; looking for a bright, enthusiastic and confident degree level professional with experience or proven interest in bringing value to the Marketing department.

Main duties include collaboration and trafficking of brand and marketing materials, supporting country marketing campaigns, management of the company's website, merchandising management, online advertising, media releases as well as overseeing all aspects related to the coordination of any events we attend or exhibit at.

 Job Description:
Coordinating all marketing activities and regularly reporting to the Marketing Director
Work with the Marketing Director to manage the execution of the company's marketing strategy, activity roadmap and communications plans.
Creating, proofreading, posting and uploading content across multiple digital channels.
Develop and implement ideas and opportunities for feature articles, interviews, presentations, advertising and other PR activities that promote awareness of company initiatives, as well as maintain the relationship with the third-party advertisers
Plan and execute with the design department the required media, creative banners, greetings, digital media and newsletters;
Work with the product teams to craft compelling sales collateral that communicates and engages prospects for closing deals;
Management and ownership of marketing and sales materials including website content, brochures, merchandise, media packs etc.;
Responsible for merchandise sourcing, design, production and logistics; including updating the store website on items stock availability, posting/displaying of the goods, making sure that all links are working, updating the database, and supporting our account management team.
Manage good relationships with suppliers and logistics providers; including providing any administration, documentation and credentials to support international logistics;
Co-ordinate and be involved in event planning, merchandise and logistics;
Analyze and report campaign, website and marketing performance.
The Successful Candidate:
Proven and demonstrable 2 to 3 years minimum marketing experience;
Exceptional communication and project management skills;

Utilizing digital marketing channels to meet the sales and marketing objectives;
Fluency in written and spoken English and Chinese, further language skills is a plus;
Preference for those with Bachelor's degree (ideally Marketing, Mass Communication, Journalism, Multimedia);
Must have knowledge and / or experience using backend / content management systems (CMS) such as Wordpress;
Experience with creative writing / copywriting is a plus;
Positive attitude, high energy and creativity is a must;
Work independently, across different functions and on own initiative;
Able to manage time and prioritise work;
You will have flexible working arrangements to liaise with colleagues in multiple time zones and locations. 
Interested?
If the position has caught your attention and you wish to apply, please upload your CV along with your contact info. If you want to know more about the position.
SmartRecruitment.com is our responsible recruitment partner for this position, they are a consultancy firm within recruitment/head-hunting. SmartRecruitment.com support their clients in recruiting iGaming & Crypto experts globally.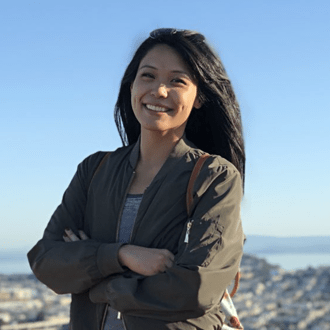 About SmartRecruitment.com
We are recruiting in iGaming & Crypto
iGaming / Esports
·
Remote, Asia
Marketing Executive Job - iGaming - Remote
Loading application form