iGaming / Esports
·
Multiple locations
Digital Marketing Manager Job - iGaming - Kuala Lumpur
Location: Kuala Lumpur
About the Hiring Company:
We are a pioneer iGaming company in Malaysia. Our team with over 8 years experience are here to guide and nurture you into achieving your dream. We believe the success of you as an individual, is the success of the company as a whole.
In recent years, we are rapidly expanding into other markets, Singapore, Thailand, Vietnam and Indonesia. 

Our vision is to become a large corporation with multiple brands under our wings.

We welcome highly dedicated and passionate talents to join us in achieving our vision together.


Job Description:
Build and manage digital marketing team.
Implement digital marketing strategies across all social media to grow new players database.
Meeting with the design/creative team to work out marketing materials.
Manage online casino's social media
The Digital Marketing Manager shall build the team and mainly manages all marketing acquisition and retention strategy and channels : Banners, Forum, DAO (streaming), Viral, SEO, SEM strategy, including social media management, design, implementation and execution. He/she must have extensive experience and developed a complete structure and understanding the strategy of each marketing channels in gaming industry and have a very extensive network of vendor to execute the strategy.

The Successful Candidate:
Degree in Marketing, Communication, Computer Science, IT or any related field.
3+ years of Digital Marketing Manager experience with focus on Facebook Ads
With strong desire and growth mindset to learn about all facets of digital marketing.
Fluent English and Chinese communication skills (verbal and written) a must.
With profound knowledge of web analytics tools and suite of Google solutions (Google Analytics, Tag Manager, Search Console, SEMRush and other SEO Software).
Adept with the latest digital marketing technology developments.
Betting Industry experience of 3 years a must.
Must know the financial matrix and customer matrix in gambling industry.
Good written and reporting skills.
At least 3 years extensive experience in leading Digital Marketing team as either TL/Supervisor/Manager that directly lead and manage digital marketing team.
Industry exposure to online marketing on sports betting, casino, alcohol, cigarette products is an advantage.
Leadership and supervisory skills.
Highly trustworthy on confidential matters.
With profound knowledge and experience of web analytics tools (mainly FB Ads)
Willing to work in office in KL, Malaysia
Interested?
If the position has caught your attention and you wish to apply, please upload your CV along with your contact info. If you want to know more about the position.
SmartRecruitment.com is our responsible recruitment partner for this position, they are a consultancy firm within recruitment/head-hunting. SmartRecruitment.com support their clients in recruiting iGaming & Crypto experts globally.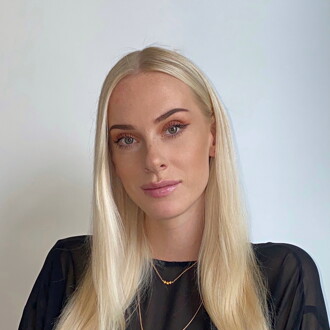 About SmartRecruitment.com
We are recruiting in iGaming & Crypto
iGaming / Esports
·
Multiple locations
Digital Marketing Manager Job - iGaming - Kuala Lumpur
Loading application form