iGaming / Esports
·
Remote, Europe
Recruitment Specialist Job - Remote, Europe
Location: Remote, Europe
We are searching for a Recruitment Specialist to join our team, to work remotely (from home) in European time zone. We are preferable looking for someone who understands recruitment and/or iGaming. You need to have solid focus on the business aspects, such as delivering on your key KPI´s.
About the Hiring Company:

SmartRecruitment.com is a consultancy firm focused on recruitment/head-hunting. We specialize in iGaming and Online Gambling and have local representations in both Europe (Ireland, Malta and Spain) and Asia (Bangkok, Delhi, Manila and Taipei).
We've established a network of genuine relationships that allows us to source and find the qualitative iGaming experts quickly and cost-efficiently. With our team members being based in several markets, we work internationally to help employers find their key people, and to guide candidates how to improve their career. Our aim is to match clients (the employer) with candidates, to achieve that perfect match, in our world both client and candidate are equally as important.
We have years of experience and therefore have great knowledge and understanding of what it takes to reach success in various types of roles. We have a strong track record of repeat business from our clients, while continuing to win new customers on a consistent basis and we always aim for the best match for both candidate and employer.
As a result of growing demand for our services, we are looking to add another Recruitment Specialist to our team.
You will work remotely and your internal and external connections will be spread across many markets in Europe, Latin America and Asia. You ideally have experience in both recruitment and iGaming, or at least one of the two - but most importantly is that you have what it takes to perform well. In this role you will be responsible for the entire recruitment process: searching, head-hunting, screening, face-to-face interviews (video-call), evaluation, doing referral checks, testing, presenting candidates to client/employer, etc.)
The Successful Candidate rates high on the following:
Fluent in English.
Positive mindset - proactive and ability to see opportunities
Communication skills
Curious by nature
Sales driven personality
The ability to work under pressure and meet targets
Organizational and administrative skills
Ambitious and always strives for improvements
Building relationship with others
Team-worker
Service-minded
Client management
Likable and "smooth" personality
Passion and pride for your work
Enjoy working in an international environment
Why work at SmartRecruitment.com?
Strong and good position in the market
Passionate and highly motivated colleagues
Good track record - long lasting client relations
High quality culture – thorough recruitment processes
Commitment - we truly want to support both employers and candidates
Good balance between hard work (high performance) and having fun together
Want to know more about this position, contact us, and let's see if we match each other.

Interested?
If the position has caught your attention and you wish to apply, please upload your CV along with your contact info. If you want to know more about the position.
SmartRecruitment.com is our responsible recruitment partner for this position, they are a consultancy firm within recruitment/head-hunting. SmartRecruitment.com support their clients in recruiting iGaming, Crypto & Fintech experts globally.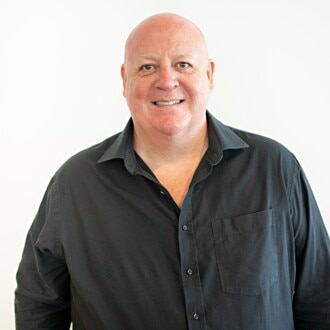 About SmartRecruitment.com
We are recruiting in iGaming & Crypto
iGaming / Esports
·
Remote, Europe
Recruitment Specialist Job - Remote, Europe
Loading application form