iGaming / Esports
·
Malta, Europe
Japanese Payments Operations Analyst Job - iGaming - Malta
Location: Malta
About the Hiring Company:

Our company have rapidly grown since our incorporation and our success has been driven through our international presence and multi-industry expertise.
Our mission is to empower brands to build stronger relationships with their customers by creating meaningful connections that boost brand value. Leveraging of our vast collective years of experience in harmonising Software, Customer Insight, Customer Engagement and a well-trained talent base, we are confident we can add value to any potential client relationship.
Today, we are looking for a Japanese-fluent Payments Operations Analyst to join our team in Malta.
Job Description: 
Analyse and process payments accurately and in a timely manner via different payment methods offered

Evaluate, review and approve KYC documents sent in by players and use your expertise to establish affordability and legal funding when handling documents such as source of wealth and/or source of funds to mitigate AML risks
or proceeds of crime

Contribute to team effort by meeting KPI's and SLA's

Assist Customer Support with escalated queries related to Risk and Payment

Perform risk assessment of new/current players throughout their customer journey and generated by the current Risk framework and perform EDD when appropriate

Assist with payment and fraud integrations to get a good understanding of all existing and new products
Ensure that all tasks performed are in line with the set processes and procedures related to anti-money laundering and KYC flows 
Liaise with 3rd party Payment/fraud providers for enhanced investigations or resolutions linked to Player issues

Evaluate and identify suspicious behaviour as well as independently report Suspicious Transaction Reports (SAR) to the MLRO anddeputy

Conduct enhanced ongoing monitoring and compiling of additional due diligence where this may be needed

Compile and handle daily reports & account reviews, under the supervision of the Payments and Risk Team Leader

Actively participate in improving internal procedures and processes linked to Risk, Fraud, Payments and AM

Investigate and resolve issues related to money transfers, including reconciliation of transactions, missing deposits and missing withdrawals

Offer input into new processes, products and tools as well as assisting with the implementation of such to ensure team operational readiness
Any other task and related functions which may be delegated to the Employee by the Team Leader or Manager where this is needed 
Other duties and ad hoc requests as required by the business 
The Successful Candidate:
Excellent English & Japanese language skills both verbal and written.

Previous experience working with Payments is an advantage

Excellent communication skills with team, internal stakeholders and customers

Good organizational skills and an good eye for details

Good social skills, good listener, empathetic and goal-focused

Able to give and receive constructive feedback 
Interested?
If the position has caught your attention and you wish to apply, please upload your CV along with your contact info. If you want to know more about the position.
SmartRecruitment.com is our responsible recruitment partner for this position, they are a consultancy firm within recruitment/head-hunting. SmartRecruitment.com support their clients in recruiting iGaming, Crypto & Fintech experts globally.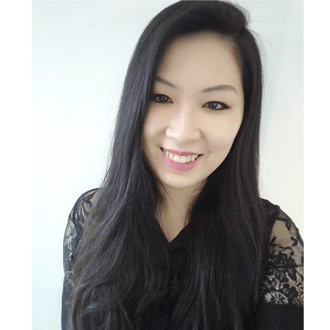 Contact
Yi Rong Lee
Recruitment Specialist – iGaming / Esports
About SmartRecruitment.com
We are recruiting in iGaming, Crypto & Fintech
iGaming / Esports
·
Malta, Europe
Japanese Payments Operations Analyst Job - iGaming - Malta
Loading application form