iGaming / Esports
·
Taipei, Taiwan
Service Delivery Manager / Service Project Manager Job - iGaming - Taipei
Location: Taipei
About the Hiring Company:
As a Service Delivery / Project Manager, you will be responsible for defining our service level along with our technical experts and operation teams. You oversee our service quality and handle service interactions, reports, and repairs.
To implement the SLA within our teams, you will design and manage a detail-oriented working framework to ensure our support service is up to standard.
Job Description:
Monitor the escalation process across internal and external teams, and work closely on escalation topics including performance management, quality, and tool improvements. 
To ensure that new emerging issues of tier1 and tier 2 clients are appropriately escalated with high management teams and stakeholders.
Identify gaps in daily process, monitor technical issues and client complaints to approach methods to lessen recurring problem.
Monitor the appropriate issue escalation queue, ensure quick SLAs on ticket handling, and keep visibility on other escalation channels to keep smooth ongoing operations.
Responsible for directing service tasks, monitoring the progress of service projects, and work with internal and external team leads to ensure the service goals are met.
For Day-to-Day Operation:
Handling tier1 client complaints or concerns quickly and professionally to maintain good relationships and ensure response rates support SLA.
Engage with stakeholders at a senior level to consolidate high priority issues, escalations and expectations including an overall service effects and report.
Maintaining strong relationships with both internal and external clients/partners.
The Successful Candidate:
Proven project coordination and interpersonal skills to communicate with a strong, engaged, and motivated attitude.
Confident public speaker, able to deliver training and present to internal or external teams about the service standard we are aiming.
Strong collaborator to keep the relevant parties informed of current activity and to also be inclusive when coming to change management, joint management of individuals and resource allocation topics.
Good skills in data analysis, presentation, and workflow design.
Excellent written and verbal communication skills in both English and Mandarin is a must
Team player with a strong focus on collaboration and diplomacy.
Experience in frontline or client engagement
Agile and quick thinker to deal with a fast-paced environment, take proactive approach to things
Hold herself/himself accountable and have positive characteristic with can-do and self-motivated attitude
Good in conveying messages through diagrams, flowcharts, SOPs and documents
Interested?
If the position has caught your attention and you wish to apply, please upload your CV along with your contact info. If you want to know more about the position.
SmartRecruitment.com is our responsible recruitment partner for this position, they are a consultancy firm within recruitment/head-hunting. SmartRecruitment.com support their clients in recruiting iGaming, Crypto & Fintech experts globally.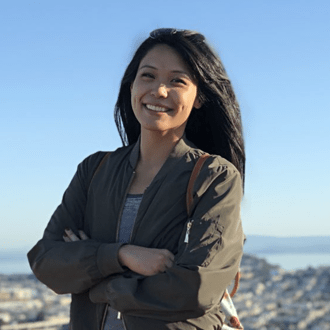 About SmartRecruitment.com
We are recruiting in iGaming & Crypto
iGaming / Esports
·
Taipei, Taiwan
Service Delivery Manager / Service Project Manager Job - iGaming - Taipei
Loading application form