iGaming / Esports
·
Multiple locations
BI & Marketing Retention Specialist Job - iGaming - Kuala Lumpur
Location: Kuala Lumpur, Malaysia 
About the Hiring Company (B2C):

Our company is a Digital Marketing agency that fosters creativity, encourages innovation and experimentation whilst being data-driven in its decision-making process. We are focused on delivering bottom-line results for an exclusive number of clients.
Working within a dynamic office environment, this position has plenty of potential for the successful candidate to become an important part of a growing team and deliver results.
Job Description: 
Plan and execute marketing campaigns

Plan and manage CRM retention and loyalty activities

Understand the behaviour of target audiences by analysing their activity

Segment customers and manage overall lifecycles and customer threads

Evaluate and analyse data gathered from marketing campaigns and provide internal reports

Create Daily/Weekly/Monthly reports for marketing and product teams

Drive and develop the analytical capability across the marketing team to understand underlying data and enable effective decision making to improve performance 
The Successful Candidate: 

Ideally a degree in online marketing, Business Analysis or similar 
4+ years suitable experience in online marketing 
Experience in segmentation and standard CRM software
Analytical and a problem-solving mind-set; high attention to detail; organisationals skills 
Excellent interpersonal skills; effective team player and communication skills 
Deals with complex scenarios and capable of managing expectations 
Proven data analysis and process management skills experience alongside having a strong familiarity with data mining and mapping 
Essential technical skills in MS Excel - familiar with logical functions, formulas & visual basics
Needs to be self-starter, reliable and highly motivated

Be highly organized, working methodically and transparently

Ensure an accurate and careful approach to all tasks

Fluent in English – Written and spoken

Need to be able to work to set briefs with appropriate feedback given within set timelines 
Be able to deliver precise and clear communication to internal and external stakeholders

Knowledgeable and proficient in Office software (Excel, Word, PowerPoint, etc.)

Be able to pick-up quickly new industries, tools, online CRM and marketing platforms

Problem Solving Skills 
Need to be located in Malaysia at the moment and open to work in the office in KL

Interested?
If the position has caught your attention and you wish to apply, please upload your CV along with your contact info. If you want to know more about the position.
SmartRecruitment.com is our responsible recruitment partner for this position, they are a consultancy firm within recruitment/head-hunting. SmartRecruitment.com support their clients in recruiting iGaming, Crypto & Fintech experts globally.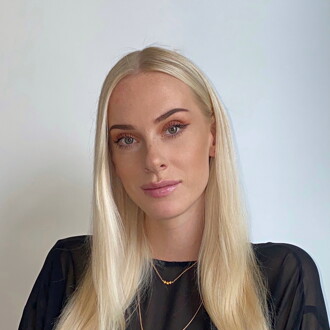 About SmartRecruitment.com
We are recruiting in iGaming & Crypto
iGaming / Esports
·
Multiple locations
BI & Marketing Retention Specialist Job - iGaming - Kuala Lumpur
Loading application form