iGaming / Esports
·
Multiple locations
Account Strategist Job - iGaming - Taipei, Taiwan
Location: Taipei 

About the Hiring Company:

A B2B iGaming company is looking for an Account Strategist who will focus mainly on maintaining and growing existing business. Reporting to the Head of Country, together with Growth & Relationship Managers, you will develop data driven results/projections to drive & support appropriate Business Decisions. Through analyzing of data and monitoring of numbers, you will be expert with the latest trends and provide business insight & strategies based on your findings. This is both an outward and inward facing positions that is expert in solving problems, communications & Strategy Planning.
Job Description:
Logical, analytical mind & sensitive/expert with numbers & excellent with communication.
Develop effective business proposals for clients through identifying opportunities to upsell & cross sell of products, promotion, and events to clients.
Super sensitive with numbers and experts in Analyzing data.
Produce internal and external business presentations based on your findings with Data/Numbers.
Analyze on player types, customer types & its historical data and projections.
Extremely sensitive to numbers and ability to analyze data accurately & timely.
Track and monitor performance for product/client & market.
Partner with Business Development Managers on strategies to increase revenue.
Identify trends in client's performance and proactively seek solutions
Optimize account activities to achieve business goals.
Create innovative and strong account strategy plans to meet business objectives.
Generate account reports on both periodic and ad-hoc basis.
Manage client deliverables within defined scope, timeline, and budget.
Analyze campaign/promotions performance and provide recommendations for improvements.
Develop positive working relationship with clients for business growth in the long run.
Represent the company and its brand at meetings and vice versa
The Successful Candidate: 
3 years of Business Intelligence, Account Manager and/or Marketing experience in the online gaming industry
Previous work experience in a similar strategist role
Good understanding of key performance indicators in online gaming industry
Ability to work in a fast-paced environment and adapt quickly to the business needs
Ability to work independently
Strong negotiation and presentation abilities
Excellent interpersonal and communication skills (written and verbal)
Strong organizational skills with attention to detail and sensitive to numbers
Project Management skills
Bilingual in written and spoken Chinese and English
Deadline driven and ability to deliver in time 
Interested?
If the position has caught your attention and you wish to apply, please upload your CV along with your contact info. If you want to know more about the position.
SmartRecruitment.com is our responsible recruitment partner for this position, they are a consultancy firm within recruitment/head-hunting. SmartRecruitment.com support their clients in recruiting iGaming, Crypto & Fintech experts globally.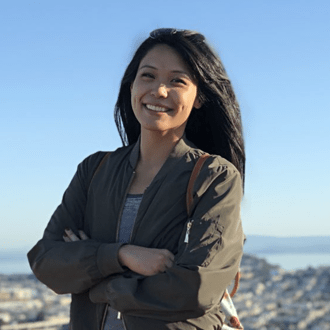 About SmartRecruitment.com
We are recruiting in iGaming, Crypto & Fintech
iGaming / Esports
·
Multiple locations
Account Strategist Job - iGaming - Taipei, Taiwan
Loading application form