iGaming / Esports
·
Remote, Asia
Marketing Manager Japan Job - iGaming - Remote (Asia)
Location: Remote (Asia)
About the Hiring Company:
We are a leading content provider to the iGaming  Industry, offering  a  multi-product portfolio that is  innovative, regulated and mobile-focused. Our passion for premium entertainment is unrivaled. We strive to create the most engaging  and evocative experience  for all our customers across a range of  products, including slots, live casino and bingo.

You will be only focused on the country's marketing and responsible for the implementation of the localization strategy, overseeing the end-to-end implementation of all local marketing activities. Your role reports to the Head of Marketing.
Job Description:
Work with the Head of Marketing to outline the company's localization strategy for your local iGaming Market, supporting the relevant Country Manager as required;
Ensure up-to-date and accurate content is displayed in local language, on all localized websites
Manage relationships with local gaming operators/ affiliates;

Provide our clients/affiliates access to the client hub;
Provide clients/affiliates with updates and new content on an ongoing basis
Work with affiliates to market social tournaments;
Prioritize clients/affiliates support needs by importance:
Advertising on local forums and related websites.
Take responsibility for localizing relevant content to our company Games websites, social media, influencers and other applicable communications channels for your country of responsibility;
Localize SEO / SEM for our company and our company's Games websites;
Manage and co-ordinate local event planning and logistics;
Manage local PR, press releases, awards, sponsorships; and proactively develop ideas and opportunities for feature articles, interviews, presentations and other PR activities that promote awareness of company initiatives, brand and games – relevant to the market;
Responsible for the localization of marketing and sales materials including website content, brochures, presentations, digital banners, videos and any marketing assets; that is aligned to the highest quality of the company brand requirements;
Work with the Central Marketing Team and Sales Team to craft compelling sales collateral that communicates the unique value proposition, engages prospects and helps close deals;
Develop and implement a local advertising strategy (banners, editorials, interviews), as well as maintain the relationship with the third-party advertisers;
Reporting ROI of all localization activities according to KPIs set with Head of Marketing.

The Successful Candidate:
3+ years of solid marketing experience for Japan
Experience in an affiliate management work
iGaming is a must, B2B or B2C
Ability to manage and contribute to multiple projects simultaneously
Ability to manage budgets
Great time management skills
Solid knowledge in marketing strategy and channels
Fluent in English and Japanese (native)
Great Project Management skills
Budget management experience
Interested?
If the position has caught your attention and you wish to apply, please upload your CV along with your contact info. If you want to know more about the position.
SmartRecruitment.com is our responsible recruitment partner for this position, they are a consultancy firm within recruitment/head-hunting. SmartRecruitment.com support their clients in recruiting iGaming, Crypto & Fintech experts globally.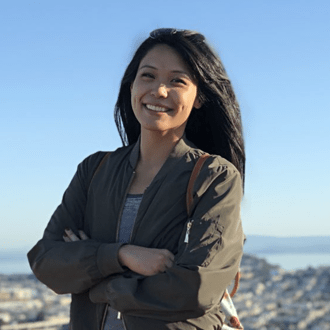 About SmartRecruitment.com
We are recruiting in iGaming & Crypto
iGaming / Esports
·
Remote, Asia
Marketing Manager Japan Job - iGaming - Remote (Asia)
Loading application form