iGaming / Esports
·
Remote, Asia
Operations Coordinator Job - iGaming - Remote (Asia)
Location: Remote (Asia)
About the Hiring Company:
We are a leading content provider to the iGaming  Industry, offering  a  multi-product portfolio that is  innovative, regulated and mobile-focused. Our passion for premium entertainment is unrivaled. We strive to create the most engaging  and evocative experience  for all our customers across a range of  products, including slots, live casino and bingo.
Job Description:
Manage team, vendors and/or third part providers to execute operations project effectively and efficiently.
Identify project risks and recommend appropriate resolutions.
Track, monitor and control expense based on requirements and guidelines.
Ensure project execution within defined restrictions and timelines.
Manage and lead scope changes for operations project.
Manage resource assignment, work allocation and software and hardware requirements for operations project.
Conduct regular project status meetings with project team.
Address questions and concerns of project team, management and customers in professional and confident manner.
Provide project progress status, delays and issues to customers in timely manner.
Ensure that project deliverables meet customer expectations.
Provide support and guidance to project team as and when needed.
Develop and implement project management procedures and methodologies to achieve business goals.
Conduct performance review and provide performance feedback to staff.
The Successful Candidate:
Must have 1-2 years of work experience in Account Management / Operations in the iGaming industry
Must have excellent oral and written communication skills
Shall be working remotely from home but should be willing to travel should the situation allow
Strong in coordination and operation
Must be adept with Microsoft Excel, Word and Powerpoint
Must converse well in English, knowledge in Mandarin is a plus or other Asian language
Problem solving skills and experience supporting Account Managers and Tech Support
Someone who knows iGaming products well and what problems customers have: Primary: Live dealer, slots, casino; Secondary: Poker, Fantasy
Critical is to have experience coordinating between internal teams
Ideally someone from B2B but open for B2C if you have the right skills
Ideally someone who is fluent in either Indian, Thai, Mandarin, Korean or Japanese language
Interested?
If the position has caught your attention and you wish to apply, please upload your CV along with your contact info. If you want to know more about the position.
SmartRecruitment.com is our responsible recruitment partner for this position, they are a consultancy firm within recruitment/head-hunting. SmartRecruitment.com support their clients in recruiting iGaming, Crypto & Fintech experts globally.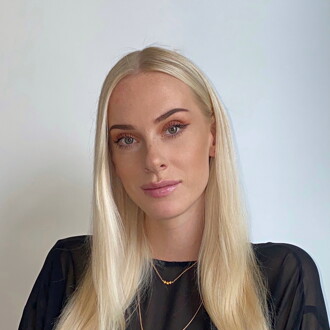 Contact
Ellen Fröjd
Recruitment Consultant & Head of Asia
About SmartRecruitment.com
We are recruiting in iGaming, Crypto & Fintech
iGaming / Esports
·
Remote, Asia
Operations Coordinator Job - iGaming - Remote (Asia)
Loading application form