iGaming / Esports
·
Multiple locations
CMO Job - iGaming - Bangkok, Thailand
Location: Bangkok, Thailand
About the Hiring Company:

The hiring company is under an Gaming group of companies that carries both established and start-up brands that have been on the market with a global presence in the crypto and gaming space with activities including casinos, sports betting, and poker. Its mission is to provide a robust, fast, and frictionless gaming experience across multiple verticals either using in-house technology or partnering with existing suppliers.
This new and growing team is looking for a CMO with mastery in Digital Marketing and experience handling crypto projects in the Gaming industry.
We are looking for a passionate Chief Marketing Officer to join our executive team. You will report directly to the CEO & board members and build & lead our superb in-house marketing team. Your duties will include managing all marketing operations, assessing and improving existing initiatives, and devising new strategies to increase revenue. To be successful in this role, you will be able to tailor marketing strategies to complement the organization's objectives. You will have excellent leadership and communication skills to successfully provide guidance to your team, and you will have a vast knowledge of current marketing trends.
Job Description:
You will be managing and growing a team both in-house and outsourced which will cover the following activities:
Increase social media coverage through strategic alliances with crypto content providers
Lead on all marketing aspects for casino and other gambling products
Maximize conversions and crossovers from our mother company
Increase investor awareness
Provide marketing input to gaming products
Design and put in place CRM activities for in-house gambling products
Planning, implementing and overseeing all marketing and advertising campaigns.
Liaising with sales and public relations teams to align objectives.
Growing and developing the in-house marketing team.
Building a network of reliable external agencies and marketing professionals.
Conducting market research and staying abreast of competitor positioning.
Contributing to new business development Initiatves
Budget management.
Analyzing and reporting to the CEO
The Successful Candidate:
Experience in Gaming marketing is essential. Minimum 5 years in the sector
Previous B2C Asian experience is a must, 3-5 years
Strong understanding of Slots, casinos, Sports & other basic products for
iGamingKnowledgeable in handling marketing functions such as Promotions/Marketing,
Campaigns, Affiliate Management, Digital Marketing, SEO, SEM, Social Media,
Keywords, and AdWords.
Experience with cryptocurrencies, ICOs, and tokens.
Strong experience in marketing into the core markets of the group
Strong written and verbal English language communication skills.
Strong analytical and planning skills
Data-oriented, result-driven, and self-motivated with high energy
A solid background in marketing to consumers and investors
Interested?
If the position has caught your attention and you wish to apply, please upload your CV along with your contact info. If you want to know more about the position.
SmartRecruitment.com is our responsible recruitment partner for this position, they are a consultancy firm within recruitment/head-hunting. SmartRecruitment.com support their clients in recruiting iGaming and casino experts. SmartRecruitment.com recruits iGaming experts globally.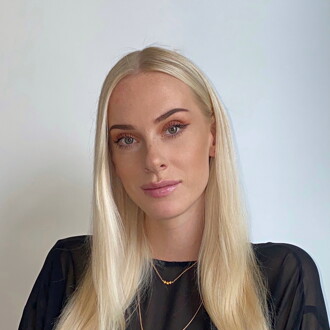 Contact
Ellen Fröjd
Recruitment Consultant & Head of Asia
About SmartRecruitment.com
We are recruiting in iGaming, Crypto & Fintech
iGaming / Esports
·
Multiple locations
CMO Job - iGaming - Bangkok, Thailand
Loading application form