iGaming / Esports
·
Multiple locations
UX Designer Job - iGaming - Malta, Barcelona or Remote
Location: Malta, Barcelona or Remote

About the Hiring Company:
Our company was founded in 2018 by industry veterans. The company develop and operate affiliate marketing properties in several industries such as the online gambling, forex and crypto industry. 
The main office is in Malta however the company has employees and consultants on several overseas locations. What really differentiates our company from our competitors is our innovative technology and data driven approach to online marketing. By developing a technical platform that automates mundane tasks, consolidate self gathered and 3rd party data into actionable tasks for our system and workforce or for informed business decisions we have been able to develop quality websites at scale.

About You and the Team:
We are a highly agile and entrepreneurial organisation and together with the other members of the team, you will have to contribute to our rapid growth with energy and dedication. You will need to be a creative thinking, responsible, self-motivated, and technology passionate individual to be a match with our organisation.

Job Description:
Optimise the conversion of incoming traffic on our affiliate websites, to signup and first deposits at the partner websites.

Analyse onsite data (with suitable tools for heat maps, customer questionnaires, GA, etc) from Google to CTA.

Make hypotheses for improvements, design changes, colors, functionality/user flows.

Set up A/B testing and conduct user studies as needed.

Make action plans of recommended changes, from low-hanging fruit to more extensive changes of UX.

Be involved in the pre-planning and development of new affiliate websites for our markets to ensure best practices for conversion and sales funnels are applied, whilst supporting our SEO efforts

Support the implementation of changes with the development team.
-Follow-up on results and lead further iterations.

Ensure that the implemented improvements can be replicated to our other similar websites.

Educate the team in onsite traffic analytics and how to use suitable tools for testing.

Review our internal tools and platform interface to improve their usability and navigation

Be a part of a team with SEO managers, frontend & backend developers, and report to the CPO

The Successful Candidate:
You have a degree in relevant areas such as User Experience, Interactive Design, User Interfaces, Behavioural Science.
You have basic knowledge of HTML, CSS. Graphical web design on an advanced level and have substantial experience from producing wire frames, flow charts and conducting usability studies.
You are a data-driven person with an advanced user level for analytical tools.
You have documented experience from multiple projects/assignments of optimising online sales funnels.
You have been working within this area for a minimum of 3 years

Interested?
If the position has caught your attention and you wish to apply, please upload your CV along with your contact info. If you want to know more about the position.
SmartRecruitment.com is our responsible recruitment partner for this position, they are a consultancy firm within recruitment/head-hunting. SmartRecruitment.com support their clients in recruiting iGaming and casino experts. SmartRecruitment.com recruits iGaming experts globally.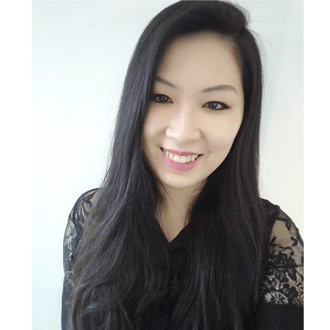 Contact
Yi Rong Lee
Recruitment Specialist – iGaming / Esports
About SmartRecruitment.com
We are recruiting in iGaming, Crypto & Fintech
iGaming / Esports
·
Multiple locations
UX Designer Job - iGaming - Malta, Barcelona or Remote
Loading application form