iGaming / Esports
·
Multiple locations
APAC Sales Manager Forex / Crypto - Remote, Asia or Europe
Location: Remote, Asia or Europe
About the Hiring Company (B2B):
We've been working in the Forex and Crypto industry in Europe for a long time and today we're looking for an experienced APAC Sales Manager to assist us with the launch of our newest venture in the APAC region.
In this role you will identify new customers, manage leads, and ensure our sales strategies are targeted appropriately to the markets we are growing in. You will develop robust relationships with current and potential clients as well as the teams internally. You will be selling our solutions to Forex and Crypto brokers/merchants. The role covers the whole of APAC with possible focus on specific countries. It can be remote based.
Job Description:
Clear understanding of FOREX & CRYPTO verticals and a relevant network of contacts/leads.
To acquire FOREX & CRYPTO merchants and manage the entire onboarding process.
To be responsible for initiating regular meetings with merchants/leads and for managing respective/agreed schedules efficiently.
To ensure that we become a key player within the online payments space for FOREX & CRYPTO verticals in APAC region.
To increase the awareness about our company within the available network of customers/merchants/leads.
To build long term and valuable relationships with the existing or perspective merchants.
To develop working opportunities within specific target companies and prepare the respective sales presentations.
To analyse specific market data and review products/services offered by the competitors.
To analyze and suggest new trends that need to be included as part of our services.
To create and present weekly report containing updates on the progress of sales activities, or as otherwise requested by the Management.
To assist existing merchants with specific problems and enquiries.
The Successful Candidate:
Higher education
4+ years of Sales experience in online payments targeting FOREX and/or CRYPTO merchants in APAC region
International work experience 
3-5 years professional B2B tech SALES experience 
Good analytical & research skills and ability to use both in an effective and relevant way in a sales process
Sales oriented and highly motivated
Strong interpersonal skills, approachable and able to build relationships with prospects
Network among FOREX and/or CRYPTO Merchants/Brokers in SEA
Experience in API re-selling is a big PLUS
Must be able to interact and communicate with individuals at all levels of the organization
Ability to work in a fast-paced sales environment with minimum supervision
Fluent in English
Additional languages - an advantage
Interested?
If the position has caught your attention and you wish to apply, please upload your CV along with your contact info. If you want to know more about the position.
SmartRecruitment.com is our responsible recruitment partner for this position, they are a consultancy firm within recruitment/head-hunting. SmartRecruitment.com support their clients in recruiting iGaming and casino experts. SmartRecruitment.com recruits iGaming experts globally.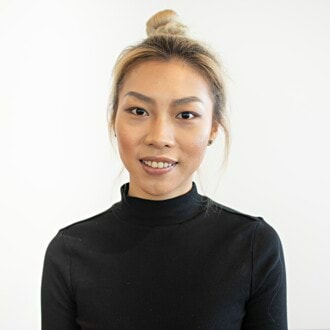 About SmartRecruitment.com
We are recruiting in iGaming & Crypto
iGaming / Esports
·
Multiple locations
APAC Sales Manager Forex / Crypto - Remote, Asia or Europe
Loading application form